Robert Randolph, Nile Rodgers and More Kick Off Inaugural Juneteenth Unityfest: 'We Finally Have Our Own Day'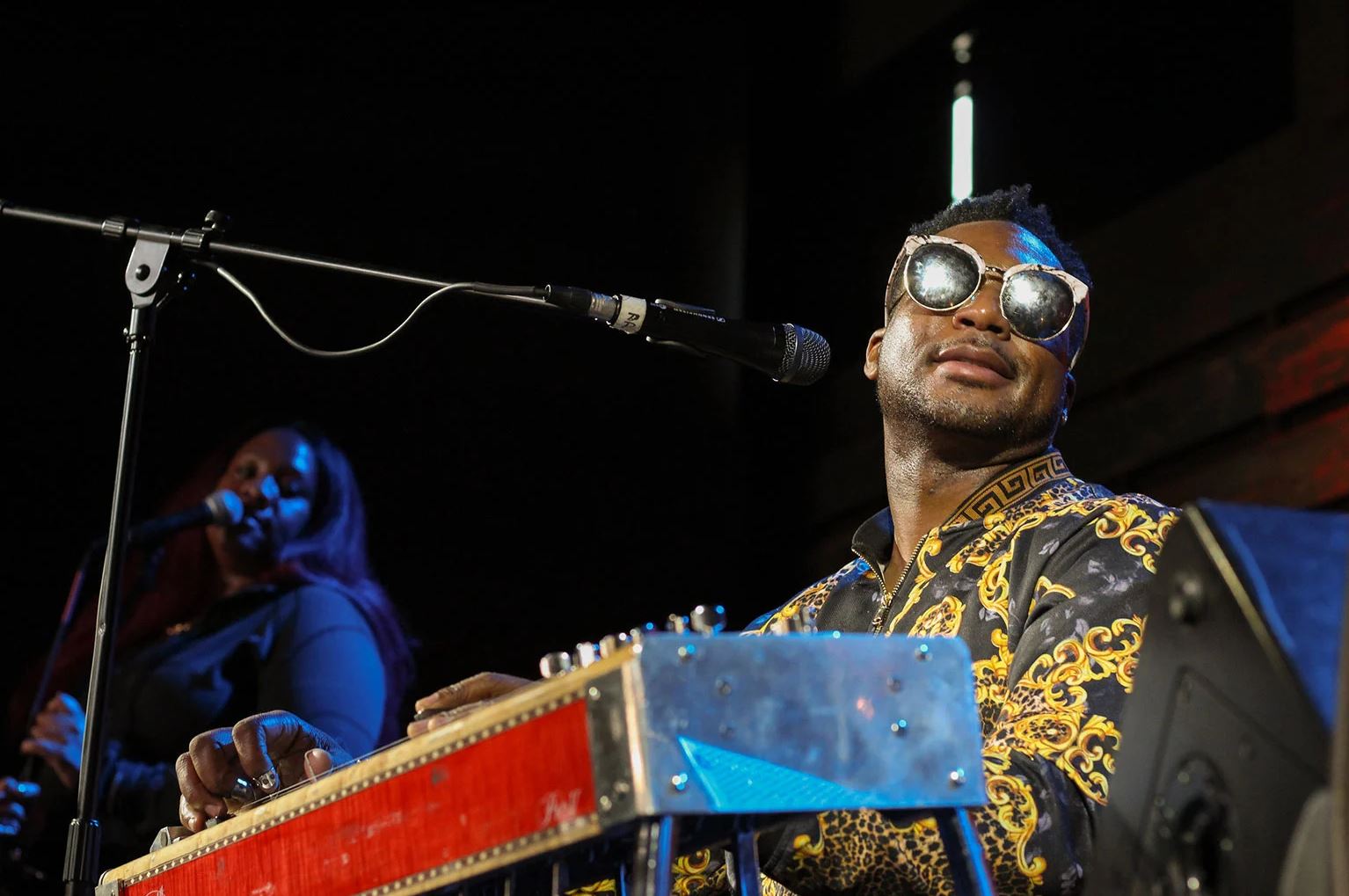 The Robert Randolph Foundation's inaugural Juneteenth Unityfest will feature performances by Earth, Wind & Fire, Nile Rodgers, Ledisi, India.Arie, Dave Matthews and Randolph himself…
On Saturday (June 19) the Robert Randolph Foundation will premiere its inaugural Juneteenth Unityfest. Hosted by comedian JB Smoove and actress-author Amanda Seales, the festival will feature performances by Earth, Wind & Fire, Nile Rodgers, Ledisi, India.Arie, Dave Matthews and Randolph himself.
African-Americans have long celebrated Juneteenth — aka Black Independence Day — to commemorate the end of slavery 156 years ago on June 19, 1865. But this year the observance will become a double celebration in the wake of President Biden making Juneteenth a federal holiday on June 17.
Juneteenth Unityfest's jam-packed lineup also includes Darius Rucker, Jimmie Allen, Black Pumas, Aloe Blacc and Bebe Winans. In addition to two Jimi Hendrix performances from the 1970 Atlanta Pop Festival, there will be guest appearances by Phylicia Rashad, Billy Porter and Craig Robinson. Presented virtually this year, the festival will be livestreamed via the official Juneteenth Unityfest website and the Robert Randolph Foundation official website beginning at 5 p.m. ET/2 p.m. PT on June 19.
"What inspired me to host Juneteenth Unityfest was the opportunity to bring everybody together and talk about the past and a path to a brighter future," says Randolph. "I'm so excited that we finally have our own day."
While speaking on the importance of Juneteenth, which he calls "Black America Day," Rodgers notes that his great-great- grandmother's mom was among those emancipated on June 19. "We are culturally very important to this country," he says, "given the richness that we've contributed to this nation."
Over the years, Rodgers says he has felt "cheated," because much of Black history and culture have been excluded from American history. "There are so many things that should be a part of history that we should all know. If we changed the curriculum, uplifting us would be the positive [return]."
Teasing that his performance will be "funky and fun," Rodgers and his We Are Family Foundation will also host a UnityFest after party. "We're proud of the fact that we've come out of slavery, persevered and have done well," he adds. "We survived."
Juneteenth Unityfest is presented in collaboration with Heal America, Ebony magazine and LiveXLive.